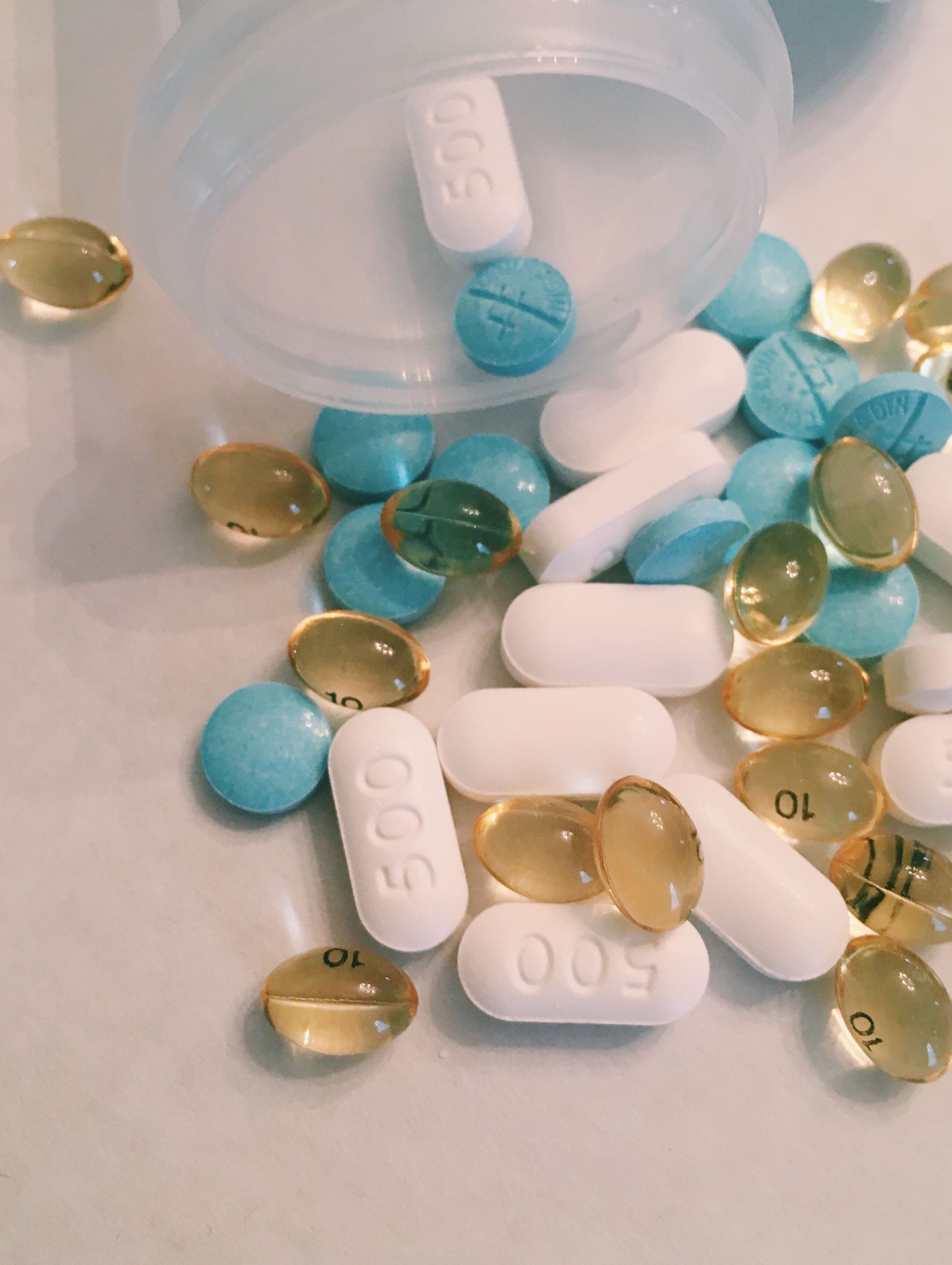 Dispensary
Our dispensary is open all day for the collection of prescriptions/medication, except between 13:00 and 14:00. When collecting your medication please speak to our reception staff as all completed prescriptions will be stored with them. Please allow at least 3 full working days for us to complete your order.
If you have any queries regarding your medication, please don't hestitate to contact our dispensing team.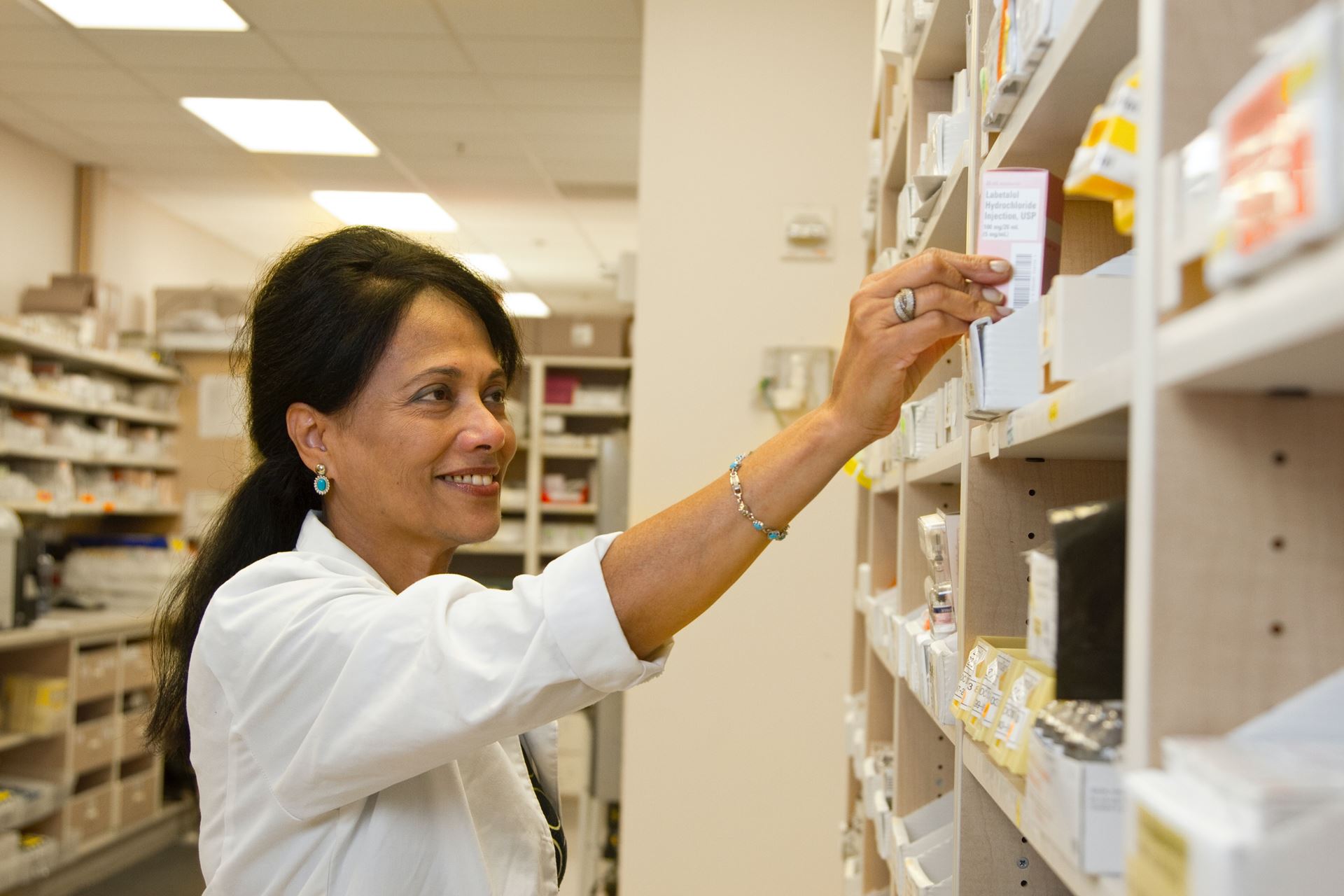 Repeat Prescriptions
Ordering Your Repeat Prescriptions
There are several ways you can request your repeat medication:
Tear-Off Slip
You can indicate the items you require on the tear-off slip of your prescription. This slip can then be posted to us, slotted into our locked mailbox by the practice entrance or directly handed in at the practice reception.
Order Online
Alternatively, you can order your repeat prescription online through your online services such as Patient Access, which is linked at the top of the page. Don't have Patient Access? You can register with them today.
Contact Us Directly
You can also phone a member of staff or email us directly to leave your order. When contacting us directly, please ensure you provide your name, date of birth as well as clearly stating which medications you would like. You can Contact Us here.
Collecting Your Repeat Prescriptions
How you collect your medication will depend on whether you get your medication dispensed by us or if you get them from another pharmacy.
Please note that if you live within a mile of a pharmacy, we are unable to dispense to you.
Dispensing Patients
Please allow at least 3 working days for prescriptions to be processed and ready to collect. Prescriptions may take slightly longer to be ready during busy periods, such as after bank holidays, or if they are speciality items. If you are unsure whether your prescription is ready yet, please contact us first before arriving and we can confirm this for you.
Non-Dispensing Patients
You or your nominated pharmacy will need to organise collection of the prescription forms from us so they can dispense the medication. Unfortunately, we do not use Electronic Prescription Service (EPS). Please contact us to confirm what options are available to you.
Charges & Exemptions
NHS Prescription Charges
Most adults in England have to pay prescription charges. Some items are always free, including contraceptives. Currently, prescription charges are:
Prescription (per item): £9.65
12-month prepayment certificate (PPC): £111.60
3-month PPC: £31.25
These charges apply in England only. In Northern Ireland, Scotland and Wales prescriptions are free of charge.
If you will have to pay for four or more prescription items in three months or more than 14 items in 12 months, you may find it cheaper to buy a PPC.
Telephone advice and order line 0845 850 0030
General Public - Buy or Renew a PPC On-line
There is further information about fees on the NHS website.
PRICE INCREASE FROM 1st April
Prescription Charge Exemptions
You may be eligible to get financial help with your prescription charges - check here to see. You can get free NHS prescriptions if, at the time the prescription is dispensed, you:
are 60 or over
are under 16
are 16 to 18 and in full-time education
have a valid maternity exemption certificate
have a valid medical exemption certificate
You're also entitled to free prescriptions if you or your partner (including civil partner) receive, or you're under the age of 20 and the dependant of someone receiving:
Income Support
income-based Jobseeker's Allowance
income-related Employment and Support Allowance
Pension Credit Guarantee Credit
Universal Credit and meet the criteria
For a full list of exemption criteria and further information please visit the NHS website
Hospital Queries
Do you have a query following a hospital visit?
Do you want to know the result of a test done at the hospital?
Do you have a query about timing of a hospital appointment?
Do you have a question about medication started in outpatients?
We have received many concerns and queries like these from our patients. Unfortunately, we are unlikely to be able to help with these questions. The Lincolnshire LMC advises the best way to get an answer for these questions is to contact the hospital directly:
Contact the consultant's secretary
The number and email should be available on the hospital website, or on hospital correspondence.
Call outpatient appointments
ULHT: 01522 573200 / NLAG: via online portal only
Call the Patient Advice and Liaison Service (PALS)
Boston: 01205 446243